In the ARThink South Asia Fellowship, Anuradha Pathak (Co-Director, CASP, Kolkata chapter) was selected as Fellow (2019-20) which involved a two-week residency course in New Delhi, a secondment for a month at The Institute of Art and Innovation (IFAI), Berlin, alongside a presentation on CASP at the Institut for Art in Context, Universität der Künste Berlin and invited participations in meetings with local art organizations in the city.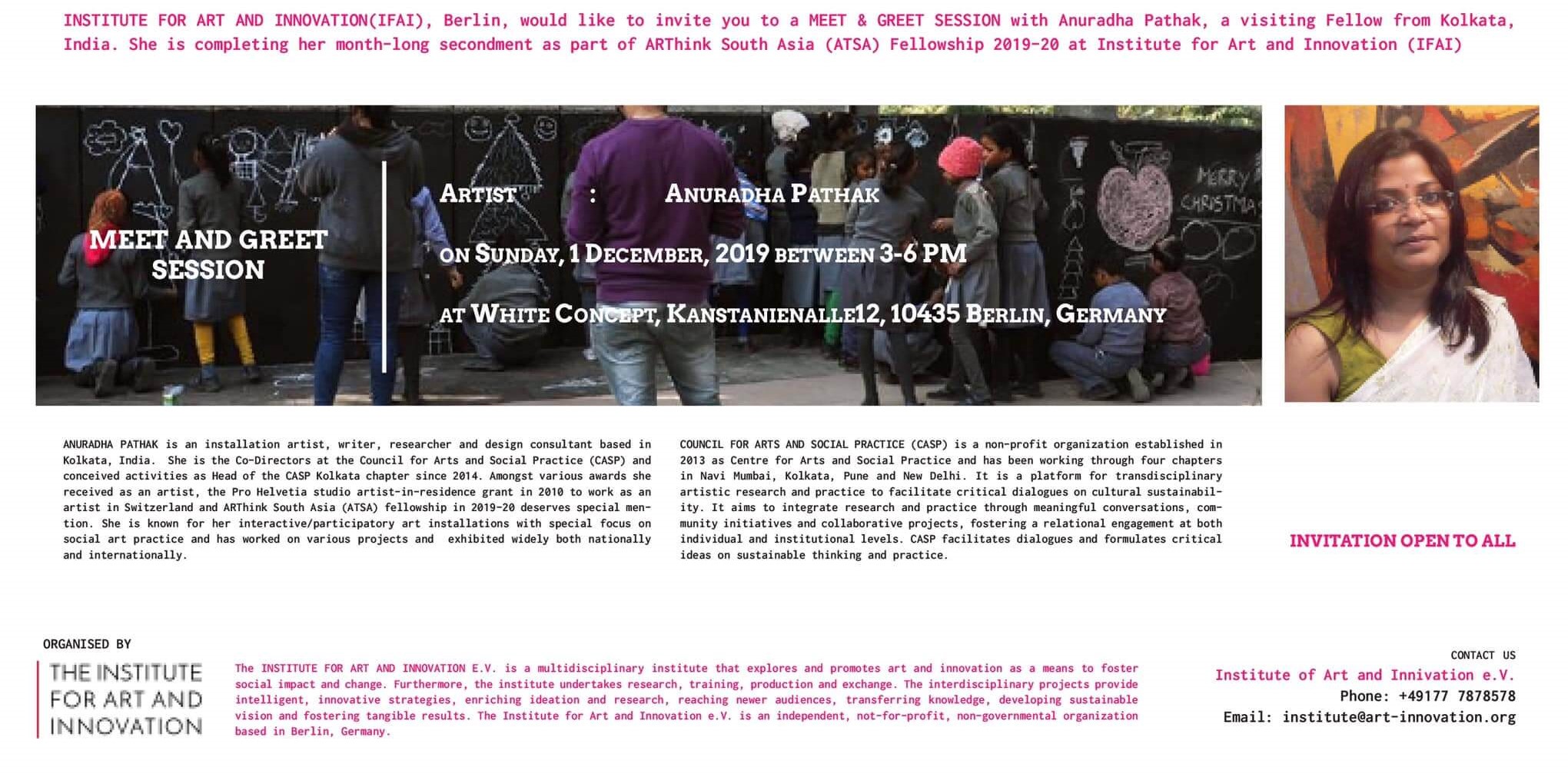 In her work as a ATSA Fellow, Anuradha initiated design, publicity and outreach strategies for the Social Art Award at IFAI and formulated ideas to create the title 'Can Art Catalyze Change?' for the Social Art Award to become a regular program of IFAI in the future. With both CASP and IFAI as young arts organizations, this fellowship provided a platform to explore mutual ways to understand how the women core team members from diverse fields have come together to work towards a common goal in arts+social practice.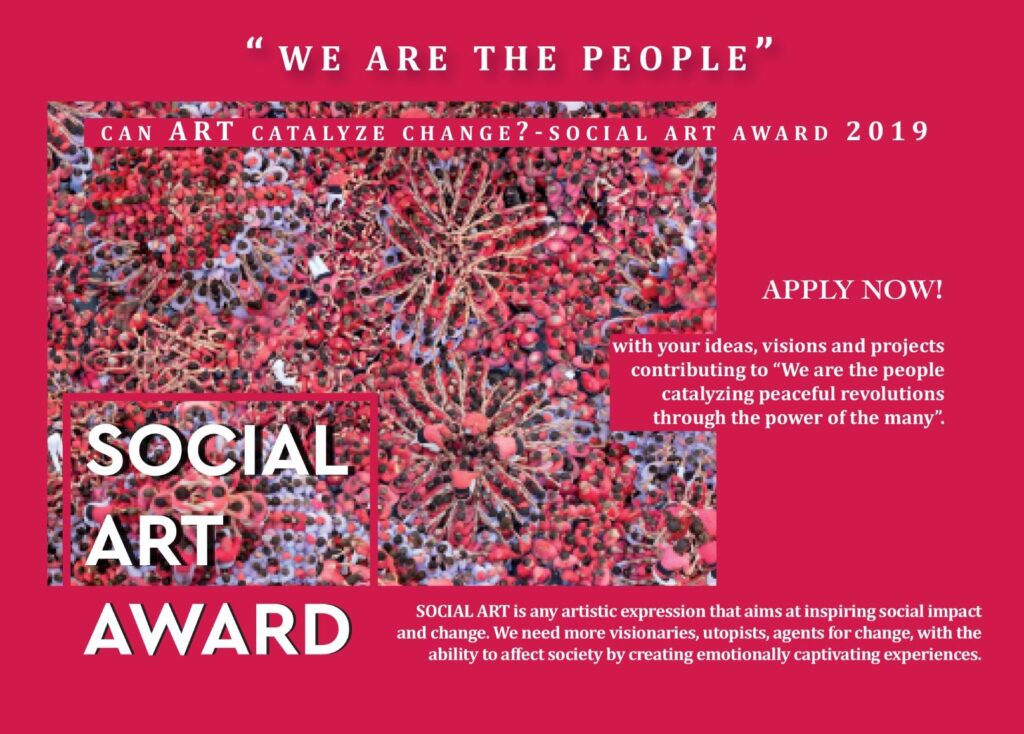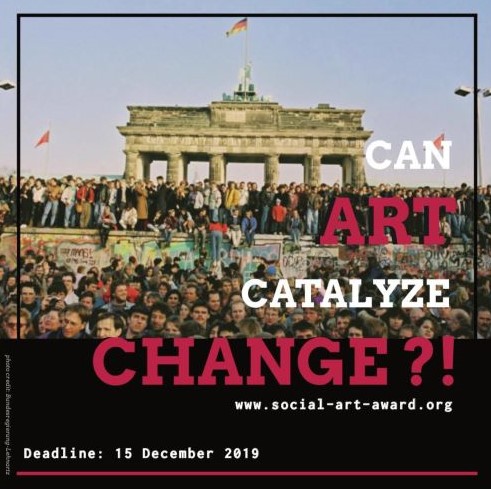 An art project and installation was initiated as part of the Meet and Greet session at IFAI which was under the larger umbrella of, 'Can Art Catalyze Change?' 
Title: The Last Litre/Der Letzte Liter 
This project addressed water crisis in a city, which is going to be a major problem in most cities of the world in the near future. Rising sea water is an inevitable truth, and so is the water crisis. Through this experiment and open session, Anuradha pointed out two major questions:
1. How does one negotiate with daily needs with limited water resources?
2. How aware can we become in the future? 
In an interactive method, a litre of water was distributed in five glasses, dependent on daily regular needs, and participants were invited to fill their water ratios in the glasses through which a dialogue was initiated on the local and global water crisis.
Apart from IFAI, Anuradha participated actively in discussions and workshops in Berlin in the duration of the one-month (4th November to 4th December 2019) ATSA secondment:
 

'Warrior Ethos: Performing Political Education'

a workshop by Marshell Trammell of the Music Research Strategies in collaboration with Pro Arts Gallery & COMMONS, Oakland USA, which took place at the Institute for Art in Context, Universität der Künste Berlin. 

Group discussions at STATE Studio on various occasions starting with 'Activation Meetup: Circle of Exchange', about strategies and initiatives for working on social, political, and cultural change between different organisations in Berlin.
'Curious Minds-community learning', an experiment on community learning that addressed the question on what does it take to become an inclusive and open community platform? This was organized by STATE Studio Berlin.

A presentation on CASP since its inception at the Institute for Art in Context, Universität der Künste Berlin.