What is basic income? "…an income paid unconditionally to individuals regardless of their family or household relationships, regardless of other incomes, and regardless of their past, present, or future employment status."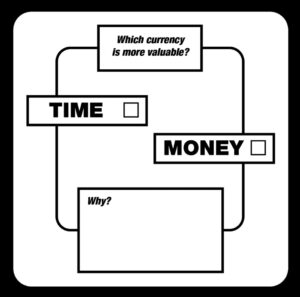 The idea of Basic Income has been around for a long time but in recent years it has moved from the fringes of political discussion into the mainstream with supporters on both the left and the right of politics. It is viewed by some as a tool to reduce poverty and to protect workers from the effects of automation. Basic Income advocate, Guy Standing believes that it should be viewed as a social dividend that is a "return on society's investment and wealth accumulation."
Toby P Lloyd is an artist and will give an overview of the Basic Income movement, discussing the different interpretations of the policy and outlining the arguments for and against them. He will draw on his own PhD research and art projects along with the work of others, including results from pilot studies that were carried out by UNICEF in Madhya Pradesh, India between 2010-13.
Lloyd is currently undertaking a practice-based PhD in the Fine Art Department at Newcastle University. His research examines public attitudes to work, the value of free-time and the emancipatory affects Universal Basic Income could have on society. This is done using interactive exhibitions which pose rhetorical questions to instigate conversation and activity that challenge perceived values and experiences of everyday life. Outside of work he enjoys drinking real ale and his favourite band is The Fall. Recent projects and exhibitions include: 'Between Eating and Sleeping' at Fuse Art Space and the University of Bradford, 'Six Honest Servants' at the Shipley Art Gallery, Gateshead, Everyday Political at CGP London, and 'Paint by Numbers' at Newcastle University.
Respondent: Amrita Gupta (Art Historian and Writer, Navi Mumbai).
This program is organized in collaboration with TIFA Working Studios, Pune.
29th February, 2020 | 4.30 pm – 6.00 pm | Open to all.