Panvel's urbanity precedes that of neighbouring Mumbai. The port landing on Panvel creek made it a flourishing trading town in the medieval period.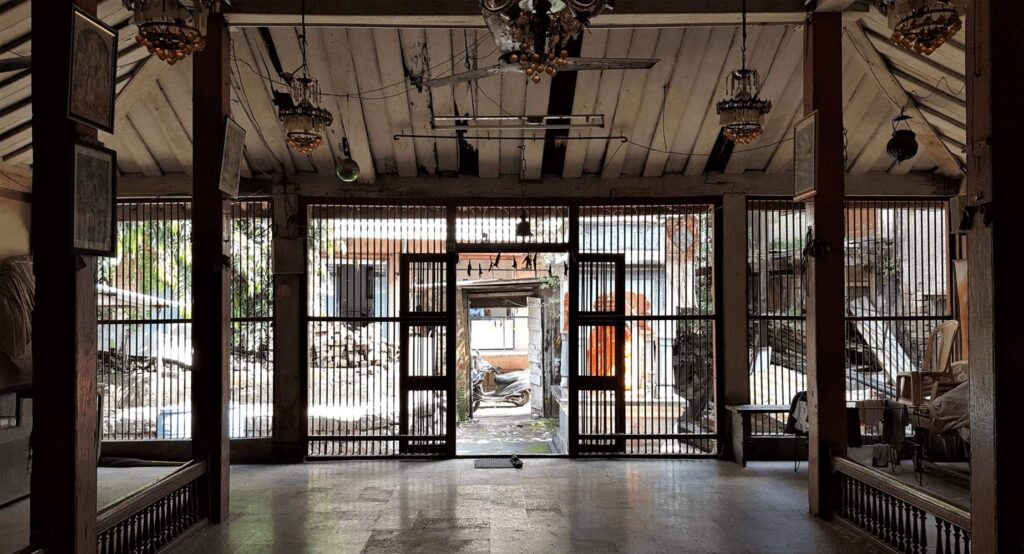 Significant built heritage in the form of lakes, wada houses, civic buildings and places of worship defined the town's urban image for nearly three centuries and contained the stories of its many communities. This heritage – typologies that are close to the street – is rapidly fading in the face of rapid urbanisation and unplanned growth. This has consequences beyond heritage, with social and environmental implications. The talk will recount the story of Panvel and highlight some of its present predicaments as it embarks on even a higher trajectory of growth as a major transport hub.
Smita Dalvi teaches architecture and aesthetics in Navi Mumbai and Mumbai for over 25 years. She is a Professor at MES Pillai College of Architecture, Panvel and the editor of Tekton – a scholarly journal of architecture published biannually. She holds a PhD in Design from IIT-Bombay. She is a co-author of 'Panvel: Great City, Fading Heritage' (MES Publications, 2020) (In English and Marathi). Her research areas are architecture as social history, urban heritage, and film studies. Her area of special interest is in Indo-Islamic Art and Architecture, and on this she has delivered several guest lectures in India and abroad. She is a recipient of the fellowship of 'Fulbright Visiting Specialist: Direct Access to the Muslim world'.
Neha Sayed is a design researcher, academic trainer and architect. Her research adopts ethnographic methods combined with spatial analysis in GIS to develop an understanding of urban communities and their future aspirations. Her recent work is based in Panvel, where she has worked for the last seven years with the traditional trading community to understand their tryst with urban development. This work was done for her doctoral research (Art and Design) in Aalto University, Finland titled 'The Changing Meaning of an Urban Place'. She continues to explore the historic constitution of trading communities in port cities on the west coast of India. The User Centered Design approach based on participatory design learned during her education in Scandinavia has remained the core of her approach to academic training. She conducts workshops on this approach to design research in design schools.
Respondent: Neha Sayed (Design Researcher and Architect, Navi Mumbai).
March 25th, 2023 | 6.00 pm – 7.30 pm IST on Zoom | Open to all.