This program is an invitation to the first of the CASP Conversations in our chapter in Pune in collaboration with TIFA Working Studios. Anupam Singh (Founder, CASP)  will introduce the activities of CASP and the genesis of his art practice embedded in the ideas of mutualism and experiential learning.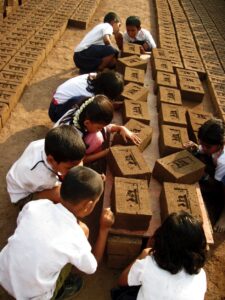 Anupam Singh is an independent artist who addresses the linkages between visual arts, art pedagogy, and society. His practice over the years has evolved across printmaking, painting, community engagement and art teaching, exploring the social role of the artist. His practice is based on an idea of mutualism creating a process of learning through dialogical processes, public art interventions and community art projects, employing art as an agency to raise awareness about sustainable thinking and eco-ethical ways of living. His passion for art lies in harnessing its power to facilitate dialogue, build community, and tell stories. He finds it most effective when it evolves through collective processes.
This program is organized by CASP Pune Chapter in collaboration with TIFA Working Studios, Pune.
23rd January, 2016 | 6.00 pm – 7.30 pm | Open to all.