Xavier Meade is an artist and designer from Mexico and currently is a lecturer and researcher at Wintec, School of Media Arts, New Zealand. Xavier specializes in Eco Design and Visual Arts and his research includes many collaborative projects with artists from Aotearoa, Mexico, Cuba and Spain.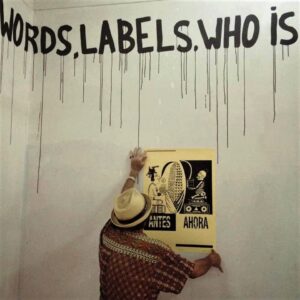 He has exhibited and presented papers in several conferences internationally. His most recent projects Kiwi-Cuban EcoPosters (designed by Wintec and ISDi -Habana students) are being exhibited in Christchurch, NZ and the 4×3 International Poster Project at the 2nd Festival del Cartel de la Habana (Poster Festival).
The conversation is accompanied by an exhibition at TIFA Working Studios of posters including from the 4×3 International Poster Project that is a collective curation conceived and organised by Xavier Meade and John Mandelberg and functions as an exhibition, a memory-bank, and a game. This project draws on the personal archives of four artist/designers who have been active in creating and collecting politically inspired posters during the past four decades: Chris McBride (Auckland), John Mandelberg (Hamilton), John Phillips (London) and Xavier Meade (Raglan).
This program is organized in collaboration with TIFA Working Studios, Pune.
28th February, 2016 | 6.00 pm – 7.30 pm | Open to all.