This program is an invitation to the first of the CASP Conversations in our chapter in Kolkata. Anupam Singh (Founder, CASP) and Anuradha Pathak (Co-Director and Head, CASP Kolkata) will introduce our activities and discuss on research-based art and socially immersive projects, with principles of sustainable thinking. This will be followed by a presentation by Jinal Sangoi, an artist from Mumbai and a core team member of CASP.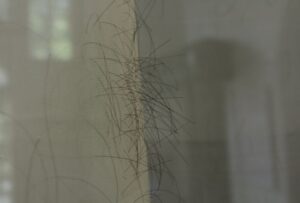 Jinal Sangoi is an interdisciplinary artist and an educator. Her work addresses complex and cumulative intersections of gender, ecology and culture in postcolonial societies. Through her interventions, she creates temporary spaces for healing memories of violence, exploitation and segregation through notions of care, and also uses art-teaching as a collaborative process to engage in alternative modes of activism and resistance. Through her participatory and performative work she brings together art, community and pedagogy to promote social change. She lives and works in Mumbai.
This program is organized at the CASP Kolkata Chapter in Sector 2, Salt Lake.
2nd January, 2015 | 5.00 pm – 6.30 pm | Open to all.